KIMACOPRINTS [Sampaguita]
---
Hand-drawn and hand-carved linocut print on smooth cartridge paper (130gsm) using Cranfield oil-based ink.

Each piece is hand-burnished so small variations in finish may occur, reflecting the hand-printed process and making each one unique. Numbered, titled and signed.

Sold unframed.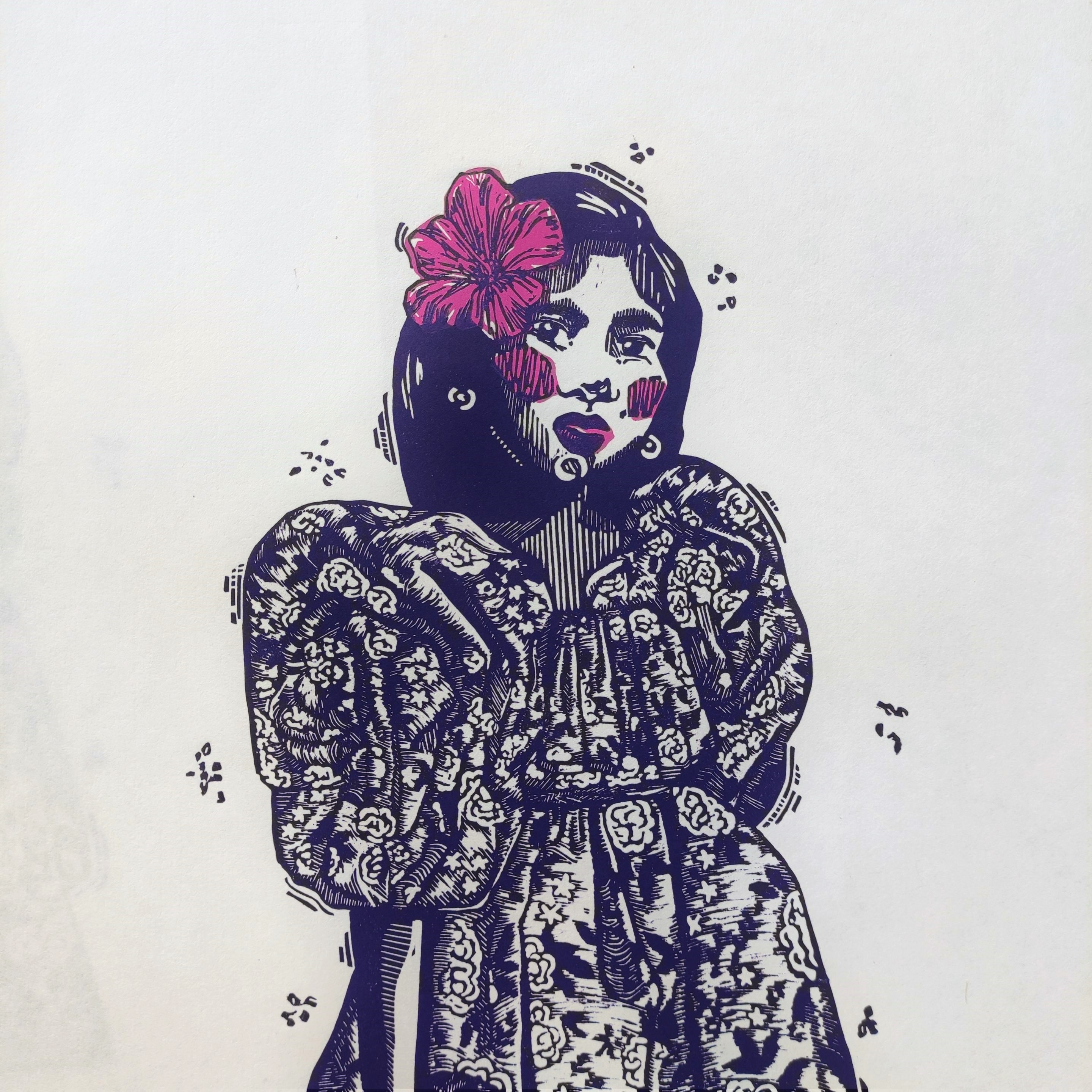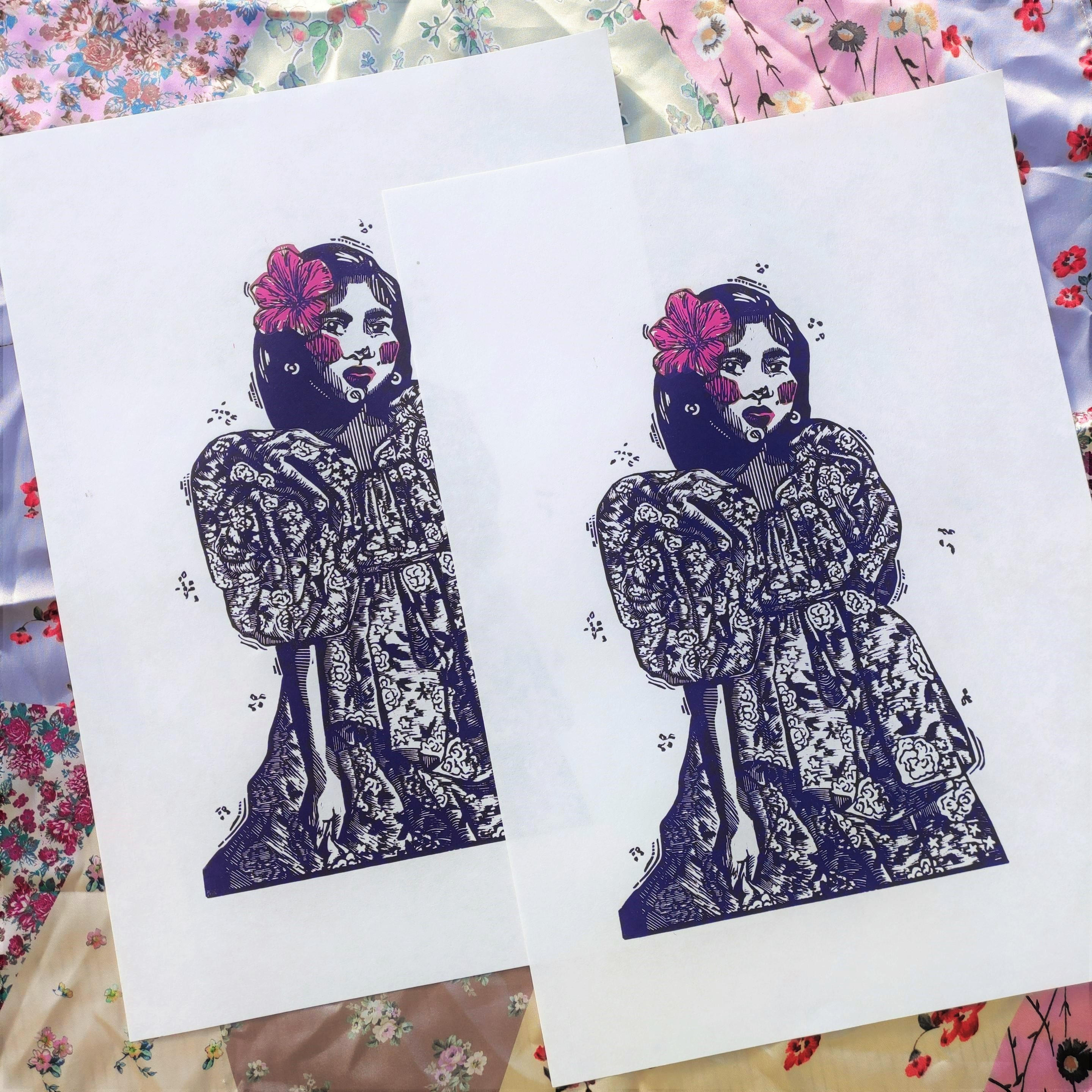 Binibining Mahalia
Edition of 7
approx. 37x28 cm

Three-layered, 4 colour linocut print.

..in which I channel my love for Lesley Mobo's design, vision, colour palette and artistic direction into a love letter in the form of a linoprint - a transformation of visual language.

Will be available in single color prints, check back soon!




Binibining Carmela
Edition of 25
approx. 42x30cm

Multi-layered linocut print.
A homage to my country's traditional dress (one of it's many forms), the traje de mestiza.


Available in different colour variations. Please refer to images provided and make a selection.




Iluminada
Edition of 14
approx. 30x21 cm

-
sampaguita
sown on fertile ground in the pearl of the orient seas..



Thelma
Edition of 14
approx. 30x21 cm

..
carried by the wind, driven by the strength of her mothertongue on her fingertips..



Cherry
Edition of 14
approx. 30x21 cm

..
thriving on foreign soil.

An ode to the women in my life.



Earth Mother, Rice Goddess
Edition of -
approx. 42x30 cm
© 2021 Kiara Corales. The images on this website are copyrighted and may not be downloaded or reproduced.