KIMACOPRINTS [#printersolstice]
---
Hand-drawn and-hand carved linocut prints.

Each piece is hand-burnished so small variations in finish may occur, reflecting the hand-printed process and making each one unique. Numbered, titled and signed.

These are some of my responses to the Instagram-based printmaking campaign prompts. Some will be available to purchase. Please contact me if a piece you're interested in is not listed as available to buy.

Sold unframed.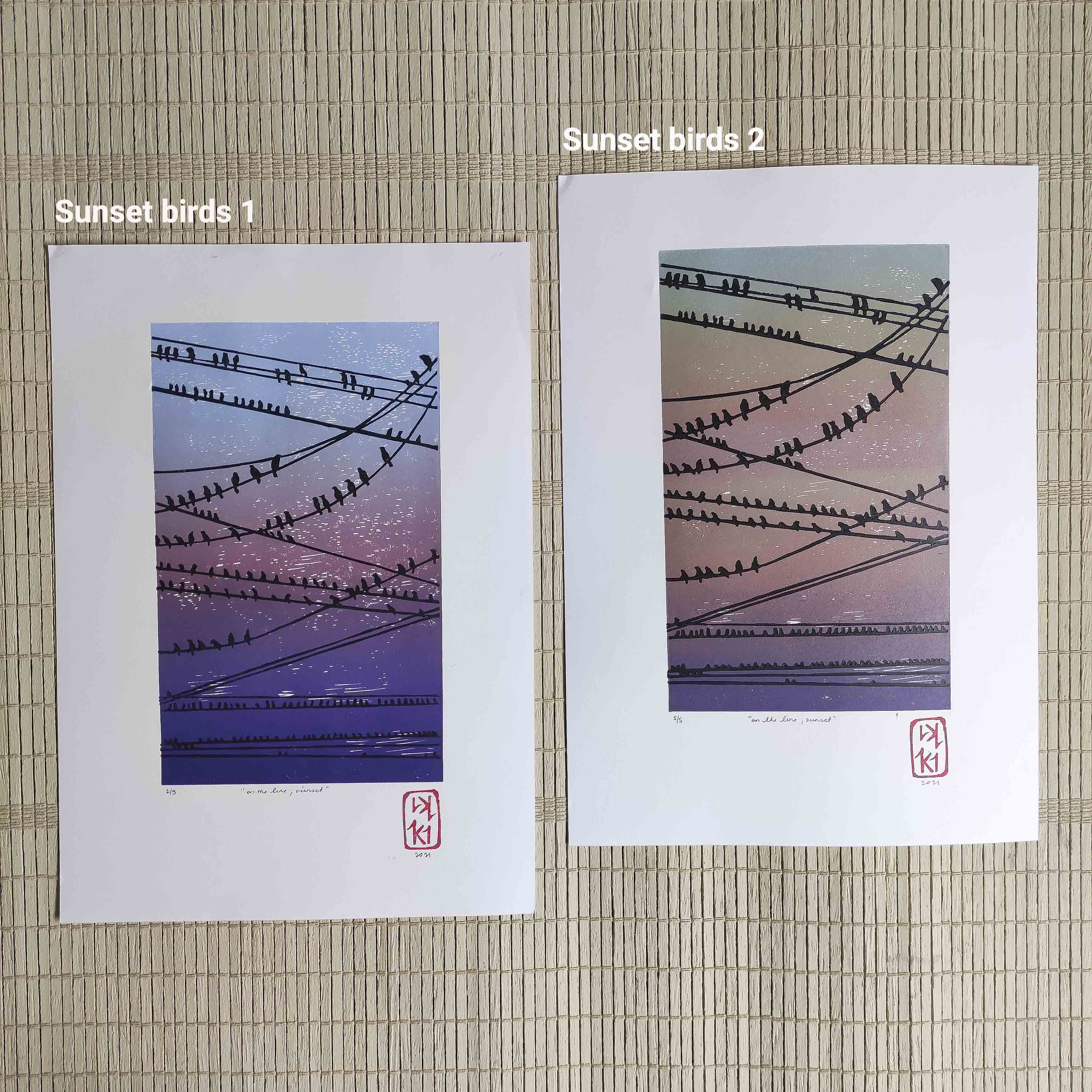 On the Line
Edition of -
approx. 21x15 cm

I love to observe birds perched on cable lines and ropes hanging just above the surface of the water in their configurations, and washing lines fluttering against a summer sky.




Animal Prints
Edition of -
approx. 21x15 cm

A duo of portraits exploring pattern and texture.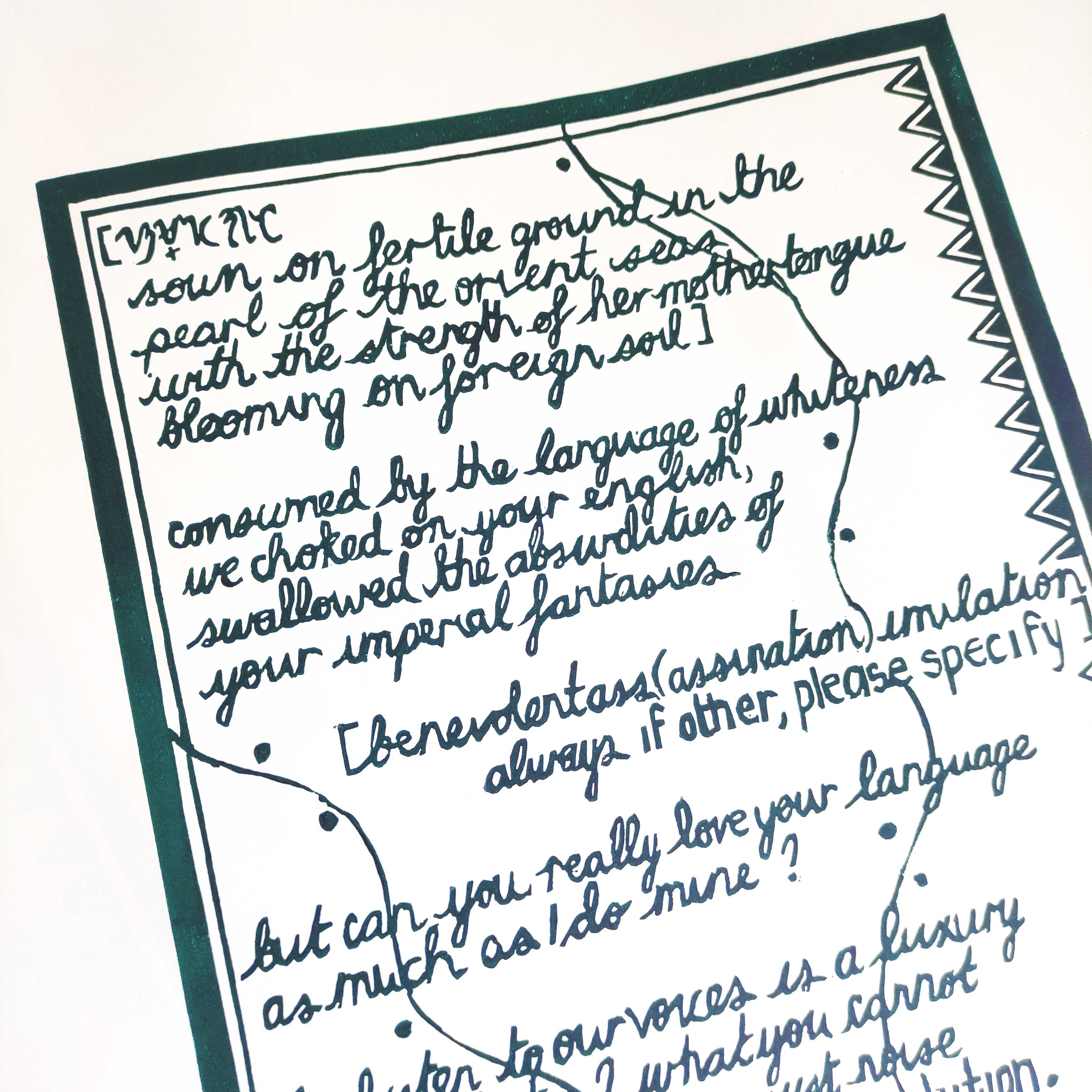 Freedom of the Press
Edition of 6

approx. 39x30 cm
This was a text I collated in 2020 for
@risingartsagency
#WhoseFuture
billboard campaign in Bristol, pieced together from longer pieces I've written and with words borrowed from Kidlat Tahimik's 'Why Is Yellow the Middle of the Rainbow' [benevolent ass(assination)imilation].
They're words that have grown out of reading literature by incredible radical women of colour, a pursuit of decolonial thought, a provocation, words that have grown with me and which I embody and always go back to, that come from a place of genuine anger, an identity crisis, and love for my mothertongue.
The very first word is 'sampaguita' written in baybayin, a precolonial script used in the Philippines which I've had the pleasure of acquainting myself with.
A New Hope
Edition of -
approx. 30x21cm

Teresa Magbanua, a bad b who fought in three wars for liberation for her country. One of many new hopes for me in the sense that my hope is built on learning about 'alternative' histories, MY history - of the people, traditions and knowledge outside of the mainstream western realm of knowledge and history - decolonising everything!! unlearning the western gaze, discovering beauty in immersing myself in the broad history of incredible women of colour, Filpinas, my lineage. here's to encountering more women that make and strengthen my lineage in the new year and always.

Under Pressure
Edition of -
approx. 21x15 cm

Through the context of touch: a hug, universal pressures, pressures of care, reassurance, love.
Under Pressure
Edition of -
approx. 30x21 cm

Through the context of water: having been a competitive swimmer in my youth I'm familiar with the pressures of being an athlete, and of course the forces of a body of water caressing my skin and the consequential opposing force of my own body when I'm streamlined, the breathing technique is good, and the hands and feet enter the water and kick at the right height in sweet synchronisation. even though I'm a swimmer at heart, I present a synchronised dive, the impact and pressure against the head a sensation all too familiar.

© 2021 Kiara Corales. The images on this website are copyrighted and may not be downloaded or reproduced.