KIMACOPRINTS [Dance Baby]
---
Hand-drawn and hand-carved linocut print on Japanese Hosho paper (77gsm) using Cranfield oil-based ink.

Each piece is hand-burnished so small variations in finish may occur, reflecting the hand-printed process and making each one unique. Numbered, titled and signed.

Let's travel through dance.

Sold unframed.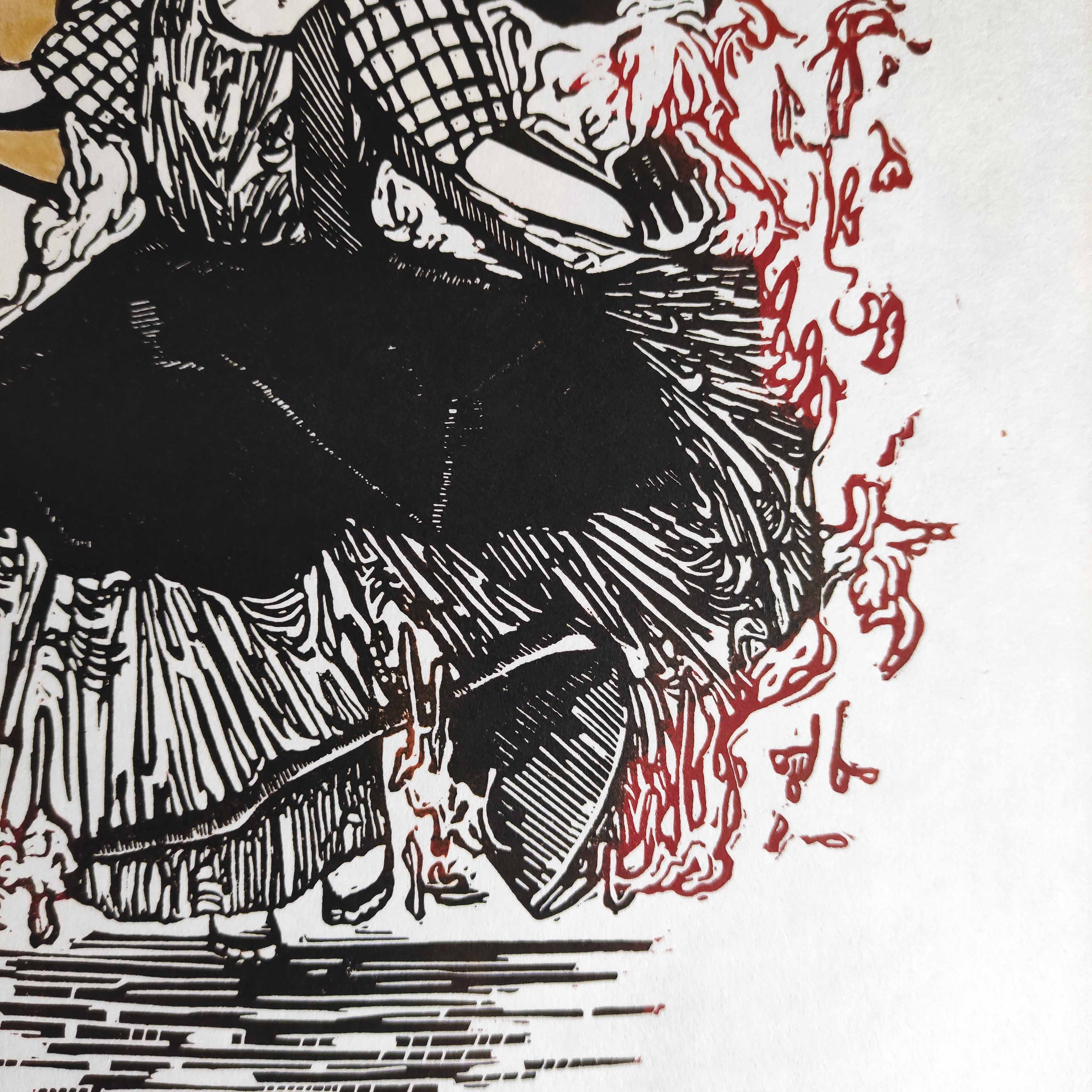 Pandanggo sa Ilaw
Edition of -
approx. 40x28 cm

This is a rendition of a folk dance from the Philippines called pandanggo sa ilaw. Evolving from fandango which is a Spanish folk dance, 'sa ilaw' refers to the three oil lamps that a dancer has to balance on the head and on the back of each hand as they dance in 3/4 time, here she is dancing with candles in glasses instead. It is a dance of lights which simulates fireflies at dusk and at night.

A single block print with a hand-painted gold motif.

Available in two colour variations. Please refer to images provided and make a selection.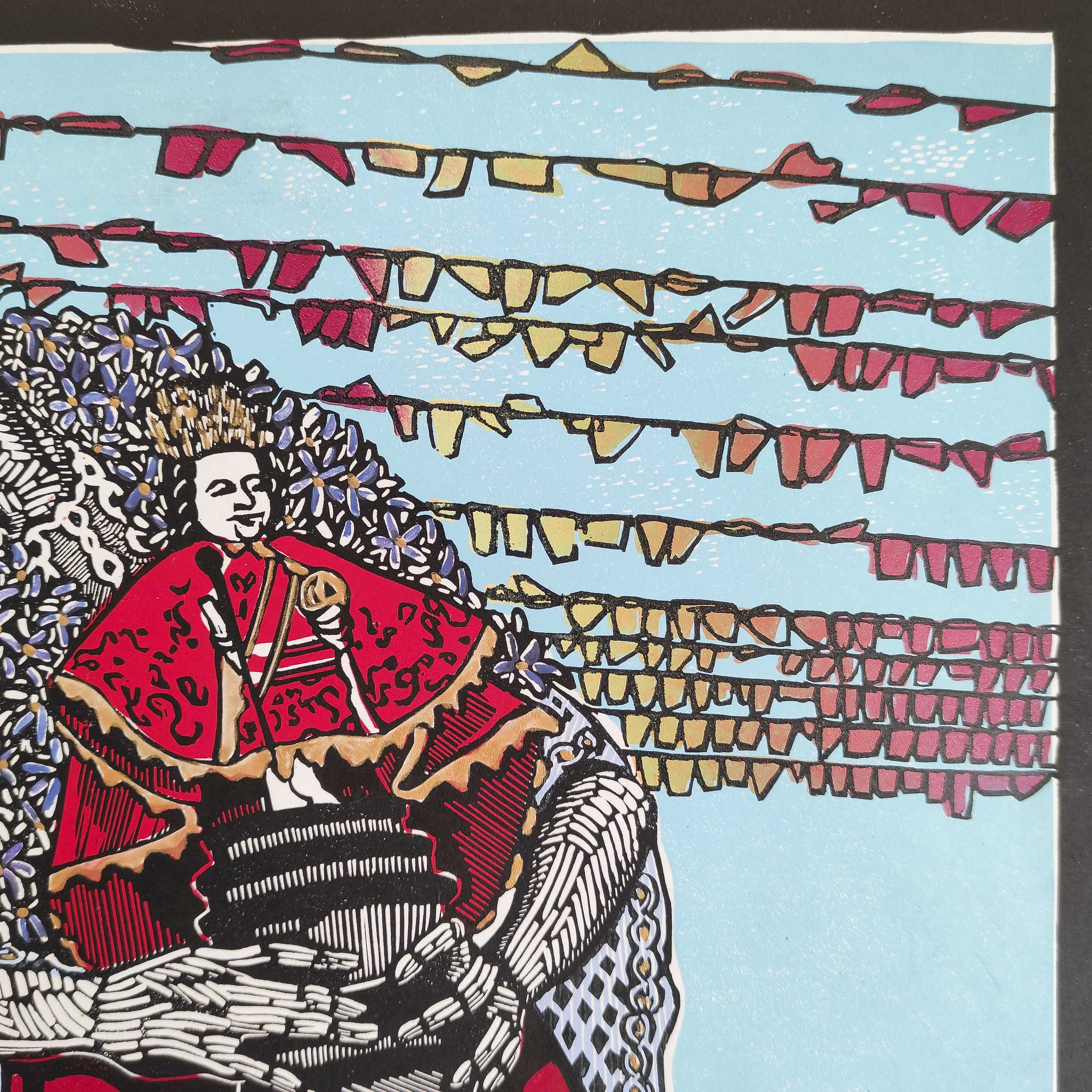 Sinulog, woman and Santo Niño
Edition of -
approx. 40x 28 cm
(commissioned by
@tatecollective
for Women's History Month inspired by Fiona Tan's Saint Sebastian)
Sinulog is a festival celebrating the introduction of Catholicism to the people (and by consequence a celebration of violent imperial rejection of pre-existing indigenous beliefs). Sinulog, coming from the Cebuano adverb 'sulog' also describes the rhythmic forward-backwards movement of the dance which mimics the movement of water.
It's a piece that explores intersections of women in celebration, ritual, and religion, as well as the gaze of the traveller/tourist vs an embodied personal gaze. As a third culture kid growing up in the UK, the history and origins of such tradition(s) is knowledge that often gets lost and left untranslated so it was nice to be able to learn something about my heritage in the making of this.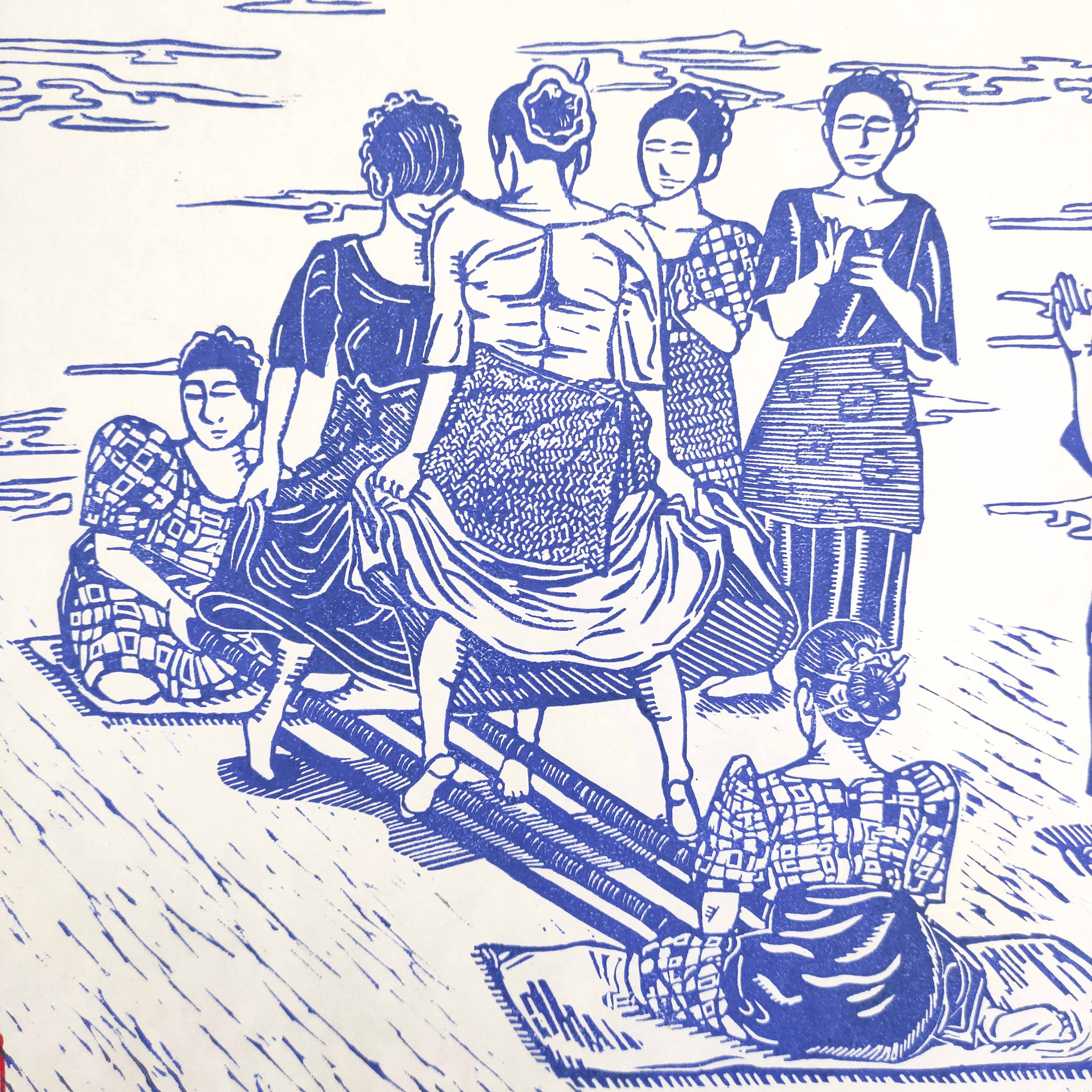 Tinikling
Edition of 14
approx. 40x28cm

Have you ever danced barefoot to the sound of bamboo?
Tinikling is a traditional dance originating from the Spanish colonial era, a coordination between the ones tapping and sliding the poles and the dancers who step over and in between them. Beauty in rhythmic partnership.

Available in two colour variations. Please refer to images provided and make a selection.





© 2021 Kiara Corales. The images on this website are copyrighted and may not be downloaded or reproduced.